Slides Online
IMED 2016
21st century disease emergence is accelerating, driven by population growth and related impact on the environment
The world is still ill-prepared to respond to an emerging threat
Our capacity to deploy effective "counter measures" is limited by what we "don't know" about future threats
Success will require changing from a culture that is "reactive" to one that is "proactive"
We live in an age of Big Data which allows us to think differently about problems and solutions
The Global Virome Project is about Big Data making a Big Impact
Motivating Questions
How many viruses are out there?
How can we discover them if we can't grow them?
Data Source and Processing
Publicly available metagenomic data sets from the IMG/M system.

1,729 environmental samples
1,079 host-associated samples
234 engineered samples
Engineered: originating from the "built environment"; check "MicroBENet".
Data Source and Processing
Problem:
No universal markers, unlike barcode of life.
Solution:
Leverage what we know:

Protein families from 1,800 manually identified metagenomic viral contigs.
Known viral protein families from isolates.

Use known viral sequences as bait
Large Viruses

596 kb contig, bioreactor
Circular genomes by end overlaps
350-470 kb contig (6 samples)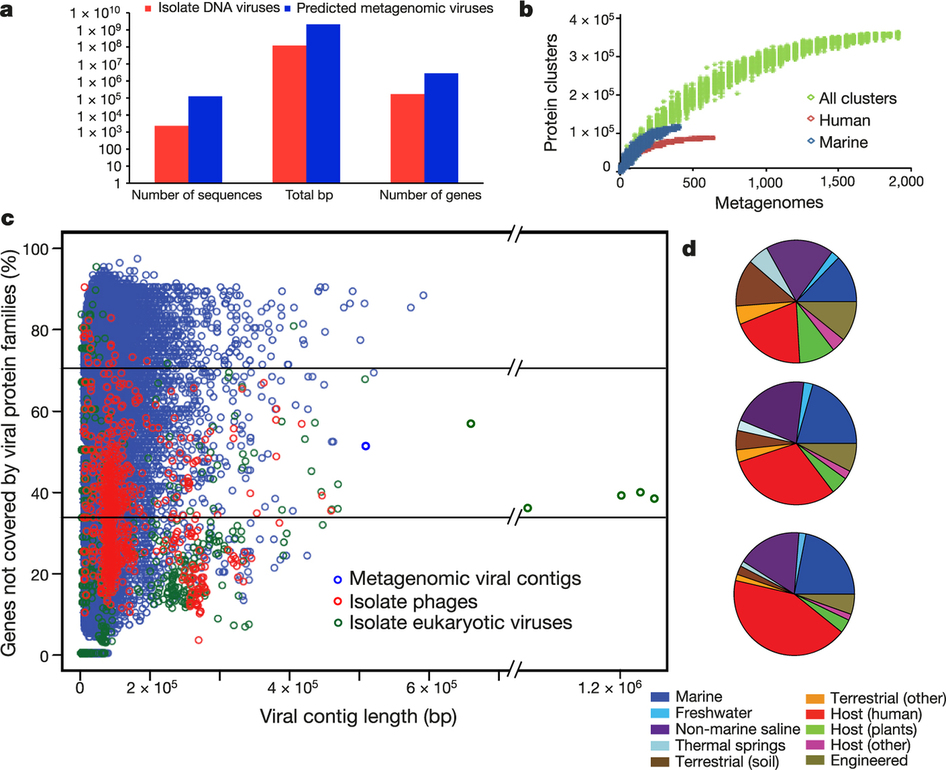 Host-virus interactions mapped by data integration
Viral "Groups": Project known host-virus interactions.
CRISPR-Cas: identify virus-prokaryote pairings.
Viral tRNA: match to host genomes.
This is the one place where I think the paper uncovers new biology.
Expanded view of host-virus interactions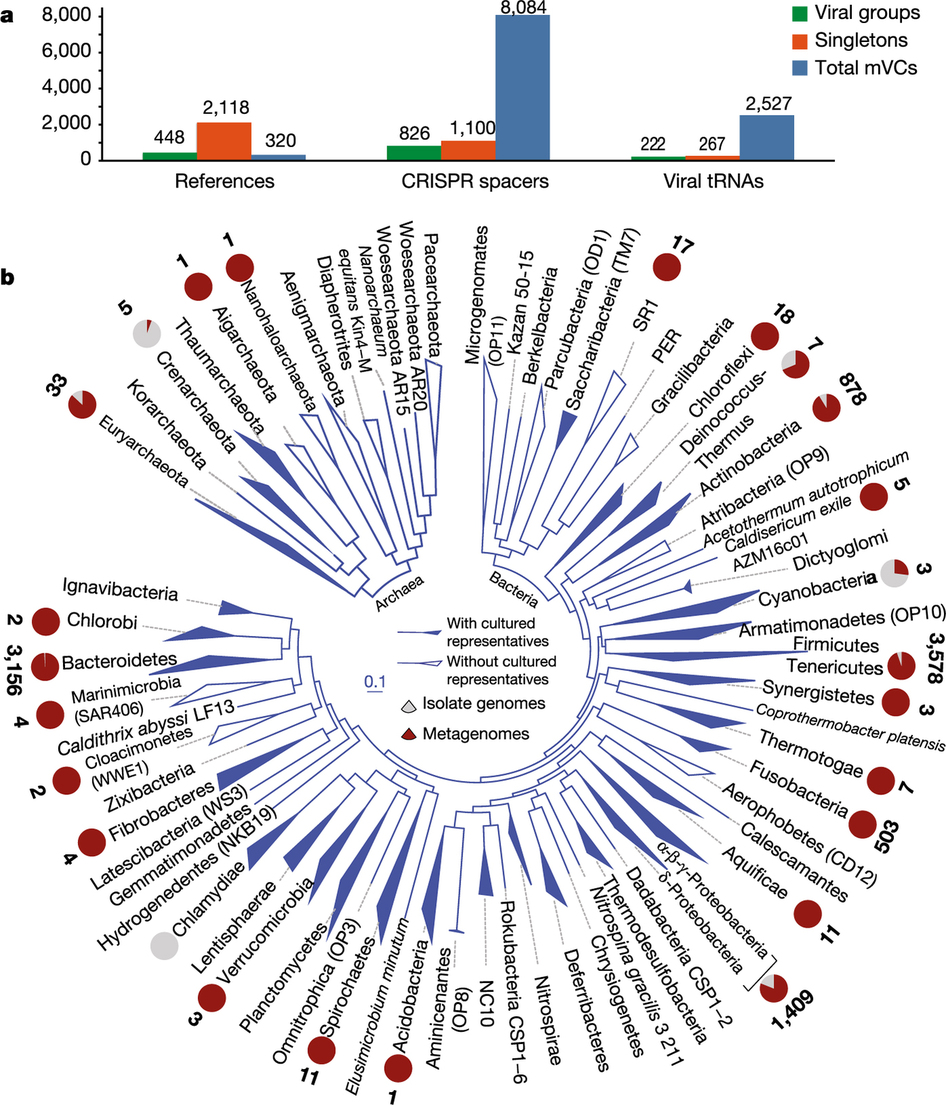 CRISPR spacers targeting same virus found on disparate phyla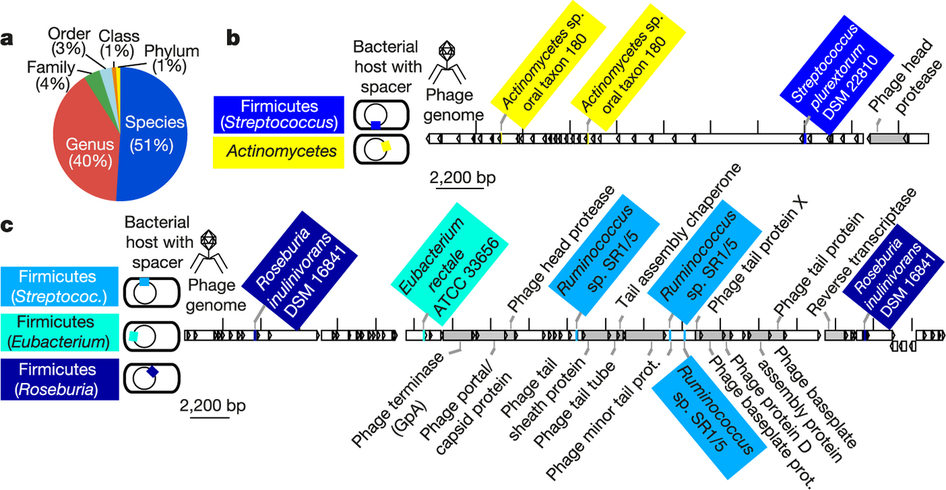 Viral distribution is clustered according to habitat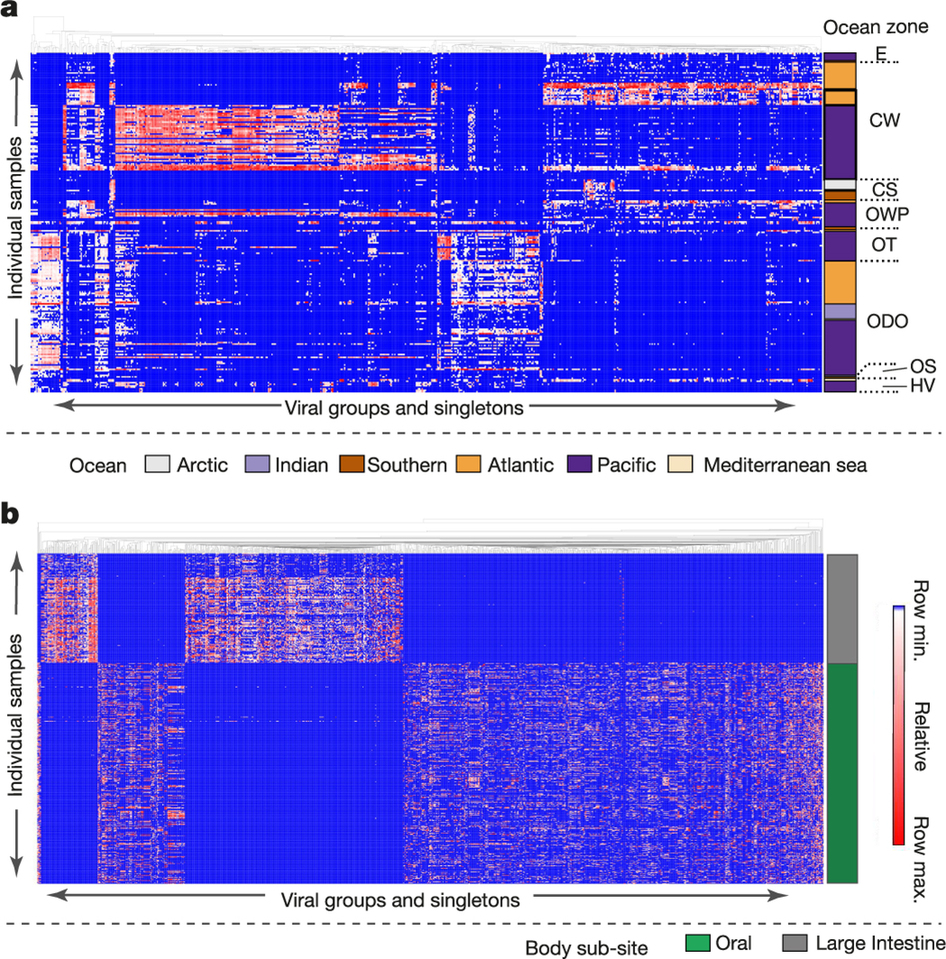 Viruses can be found basically all known environments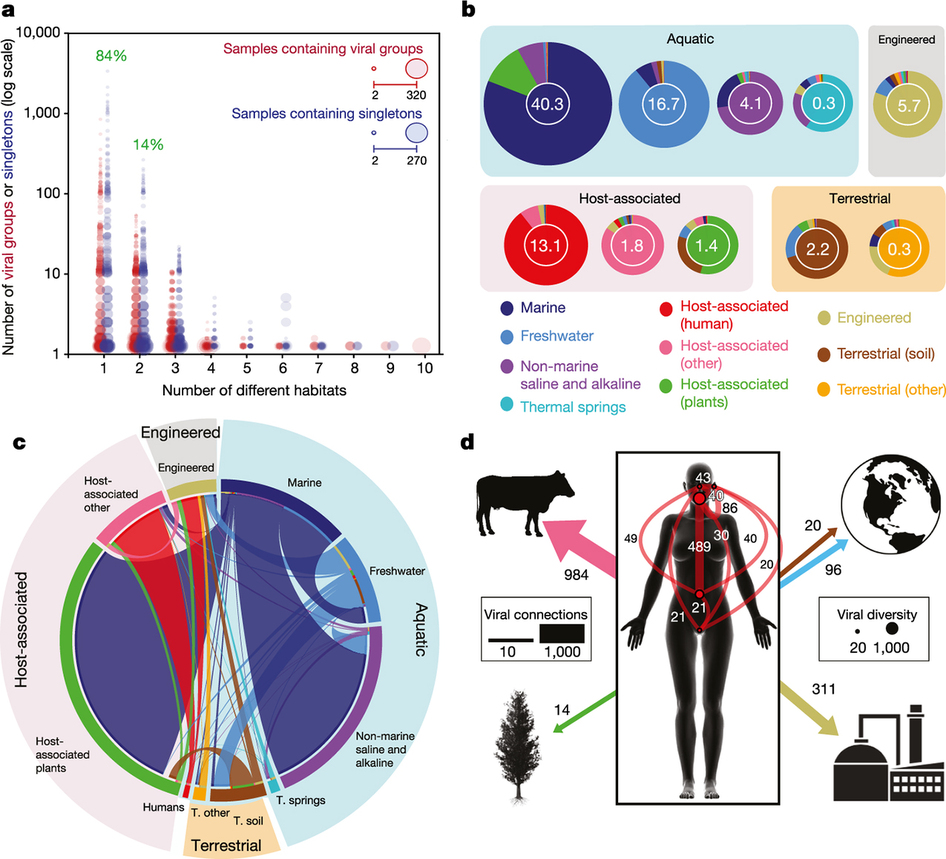 Viruses are shared between geographical locations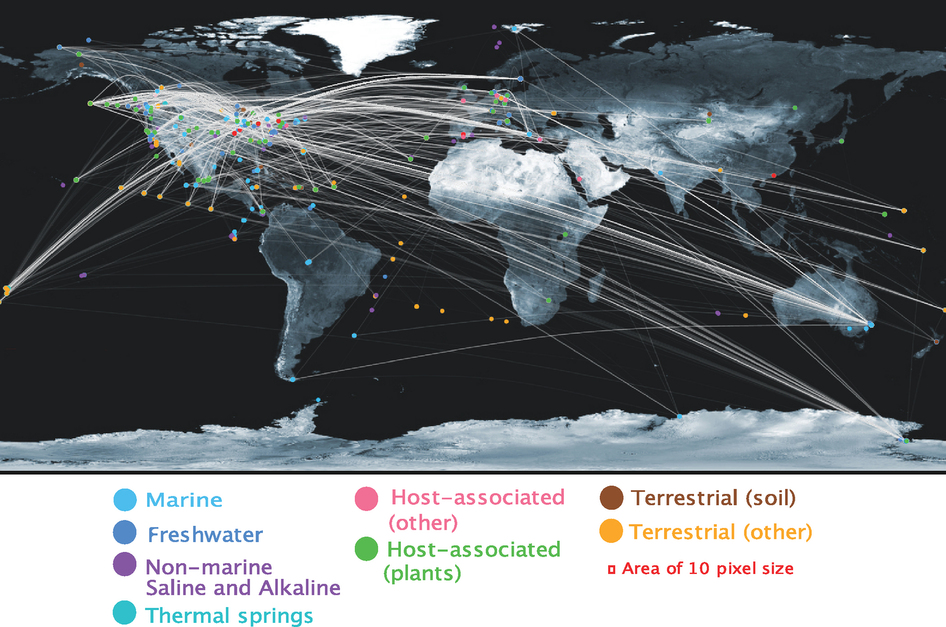 Paper Conclusions & Claims
Metagenomics expands our view of the biosphere.
Comprehensive map of host-virus interactions mined by combining datasets.
Personal Thoughts
On Influenza
Influenza's host range is uniquely broad.
On Incentives
Incentives for this study and its publication would not be provided by search for therapies.
Yet therapies will very likely come out of this.